By: Jill Wuertz, Product Manager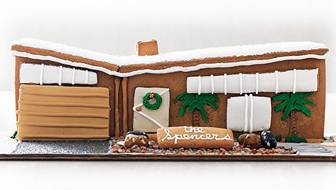 There are so many material choices when gathering the supplies for a gingerbread house. Are you a traditionalist with strict guideline of gumdrops and graham crackers? Or are you interested in a pre-fab modern gingerbread house designed by an architect? Your gingerbread house can be a reflection of you, your personality, or your "secret" talents.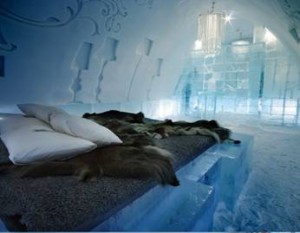 The imagination of Hansel and Gretel's gingerbread house is definitely present at the IceHotel in Jukkasjärvi, Sweden. The IceHotel offers guests a chance to appreciate the arctic air, sit on an ice couch or pray in the ice church. The creation of this hotel requires input from architects and artists from around the world. The material choices are simple – ice from the river Thorne, carved in interesting and unique ways. Each year the collaborative teams create 21 exceptional ice rooms for people to enjoy.
The unique approach that you take with your gingerbread house, the elaborate designs in the IceHotel, and the ideas for your own home all offer an opportunity for us to share our different perspectives with the world. We can start with the same materials – graham crackers, ice, or a piece of moulding – yet, how we choose to shape it and make it come to life are up to us.
As we move into 2012 the last crumbles of your gingerbread house will be brushed away and the IceHotel will be in full occupancy, take a look at your ideas for your home. How can 2012 be the year to incorporate your perspective into your home? What new or dramatic approach can you take to make your house a reflection of you?