Door and Window Toppers
Door and window toppers enhance the elegance and beauty of your home. Choose from Craftsman to more ornate styles to match the character of your home. Available in a variety of species and custom fit to your doors, toppers are a simple way to add the perfect finishing touch to any room.
Adding toppers to your doors and windows is an easy way to add style and character to your home. Bayer Built carries a selection of toppers suited to fit the architectural style of any home. Our toppers are built to your specific measurements, and are available in Oak, Maple, Poplar, Knotty Alder and Cherry - plus with Bayer Built Pre-Finish your topper is sure to provide beauty and style in years to come. View more information on our Interior door systems.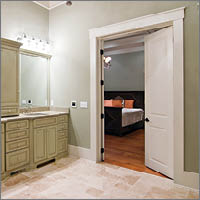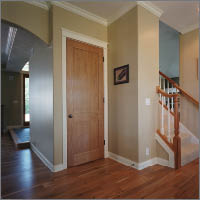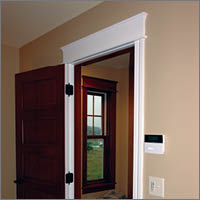 T100 T200 T300