Bayer Built Woodworks is a two-step distributor of millwork, selling exclusively to building product retailers. Our products are available through more than 850 dealers in Iowa, Minnesota, Nebraska, North Dakota, South Dakota, Wisconsin, Wyoming, and Montana.

---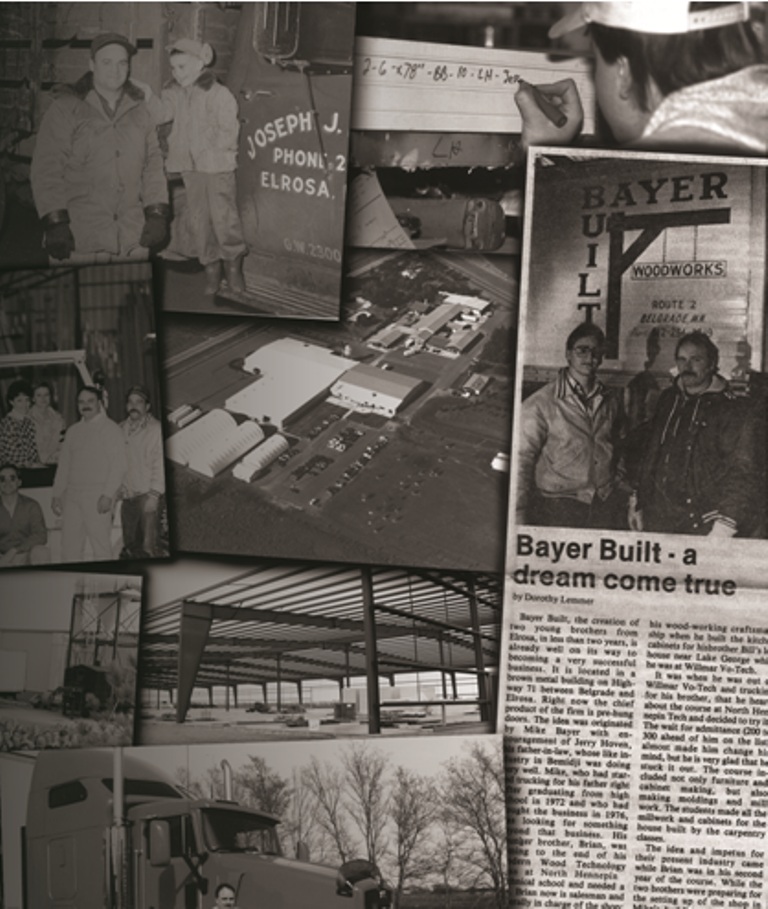 Bayer Built Woodworks, Inc., located in Belgrade, Minnesota, was founded in 1983 by the Bayer family. We pride ourselves on listening to lumber retail customers and reacting to their requests. This relationship with the customers has led to the building and delivering of pre-hung, made to order doors with quick service and delivery. The family's trucking business, Bayer Trucking, enables the next day service that Bayer Built Woodworks is famous for. This niche market remains a stronghold of our company's business.
Our initial product offering of interior pre-hung doors and mouldings has expanded over the years to include stair systems, architectural columns and deck railing as well as pre-finish services and specialty capabilities. In 2004, we branded the Acclimated Entry Systems line of exterior doors. Our Acclimated Entry Systems offer premium components designed to withstand the rigors and unpredictability of Midwest climate. We offer a wide selection of options in each of our product categories, so our customers can find the products that match their needs.
Both, Bayer Built Woodworks and Bayer Trucking remain family owned companies and maintain the principle of "unbelievable customer service" upon which they were founded. Today, the Bayer companies consist of over 450 team members, 375,000 square feet of warehouse, production, and pre-finish, and more than 60 trucks dedicated to serving the needs of lumber retailers in 8 states across the upper Midwest.
The purpose of Bayer Built Woodworks, Inc. is to satisfy the needs of our customers - by providing quality products and unparalleled service. We will achieve profitability through consistent volume growth - in a work environment that promotes innovation and values each team member's contribution and growth.