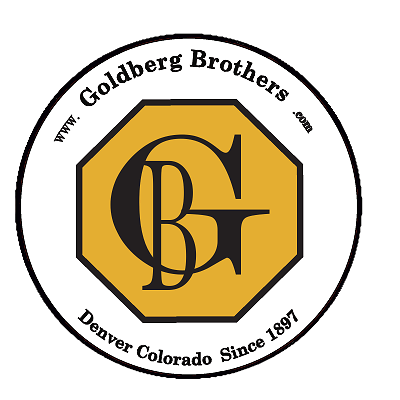 The Goldberg Barn Door Track hardware kits are made with precision, using only the finest materials. All of the major components in these kits are manufactured from steel containing 90% recycled material. This hardware can be used with just about any style of door. Pair this hardware with any of our stock or special order interior doors to create a beautiful focal point that is sure to get noticed.
Sliding barn doors are similar to pocket doors without the construction of a hollow wall. Sliding barn track doors take up less of your living space than conventional swinging doors and offer an attractive alternative to conventional pre-hung configurations. Bayer Built has the ability to machine any of our stock Interior doors for the Barn Door Hardware. View our Barn Door literature here.
Standard Series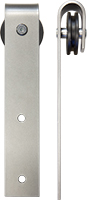 Get the right color hardware for your barn door when you choose from any of our beautiful finish colors, including Black, Silver, Architectural Bronze, and many more. These barn door kits are made to fit both single door, double door and even bi-pass door applications. They are also capable of supporting up to 200 lbs.

Available Stock Color: Black & Silver
Available Special Order Colors: Rustic Brown, & Architectural Bronze



MP Series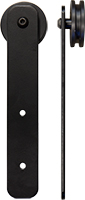 Complement your décor with any of three beautiful finish colors, including Black, Silver, and Architectural Bronze. We have kits made to fit both single and double doors. These kits are capable of supporting 1-3/8" doors up to 125 lbs.





Barn Track Demo - Goldberg