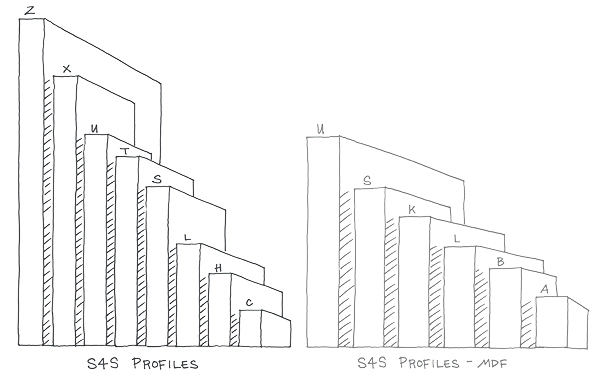 S4S is a term referring to dimensional lumber which has been completely surfaced on three sides, with its fourth side being surfaced a minimum of one inch in from each long edge. At Bayer Built the sizes we call out are the actual dimensions of the finished board post surfacing. We stock S4S in both 3/4 (3/4" thick) and 6/4 (1-1/4" thick). Both sizes can be machined if an alternative thickness is required. S4S is available in a variety of widths and lengths, custom machining is also available.
For more information on species and dimension availability, please contact your local
Bayer Built Woodworks Dealer
.