Fiberglass doors provide a low maintenance, energy-efficient, versatile alternative to traditional steel doors. Our Designer Series Smooth Fiberglass doors offer a high performance smooth surface that will not rust or dent and is an ideal surface for paint. Complete with a Limited Lifetime Warranty you can be certain your door will perform in the elements, and give you the beautiful curb appeal you've been looking for. Contact your local dealer for more information on Acclimated Entry Systems. We would love to help you choose a new door that is going to look better & last longer!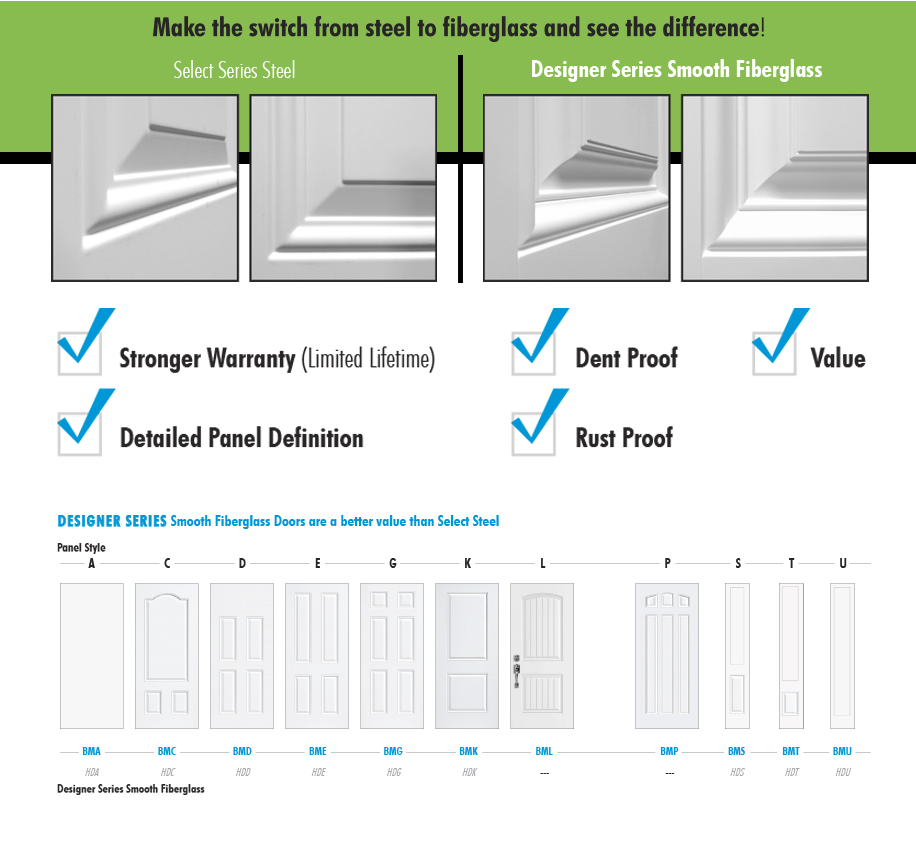 See your local dealer for details and to upgrade your door to smooth fiberglass!
MAKE THE SWITCH FROM STEEL TO FIBERGLASS AND SEE THE DIFFERENCE!
A side-by-side comparison of the features and benefits of our designer series smooth fiberglass and select series steel doors.

See all of the stock fiberglass doors, including smooth and wood grain textured options, available from Acclimated Entry Systems.