Modern and Mid-century Modern homes spare the details and include very little of the ornament found in traditionally-styled homes. The term, "Less is more," is the guiding concept and the millwork found in these homes is sparse with simple or no detail. The Mid-century style, specifically, leans heavily on organic forms and highlights natural materials. In both Modern and Mid-century homes, the sight lines are linear and the use of glass is prominent, accentuating natural light and blurring the boundaries between interior and exterior spaces.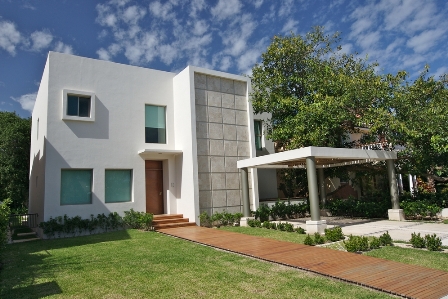 Mid-century Modern homes look organic with a heavy influence from Scandinavian designers. Lines are clean, soft and the use of glass is prominent - accentuating the use of natural light. Homes have sparse millwork, with post and beam construction. The idea behind this style is to blur the boundaries between the interior and exterior.
Structure: One level, open floor plan with walls of glass to bring the outdoors inside.
Exterior Doors: Solid, flush, asymmetrical and sparsely decorated.
Windows: Run the vertical length of the house and are dramatically placed.
Colors: Light or dark in shade.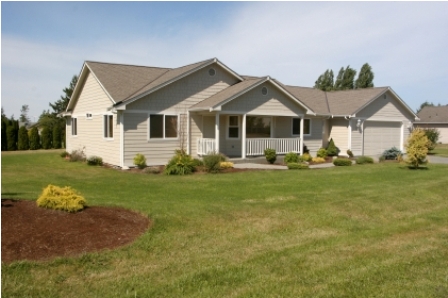 Ranch architecture began as a modern take on the Spanish Colonial Ranch home which always included a courtyard in the back of the home. Ranch homes are characterized by long, low, rooflines with deep eaves and attached garages. They feature simple and occasionally rustic trim and millwork.
Structure: One level, walk out style homes with open floor plans
Exterior Doors: Flush with asymmetrical or long glass
Windows: Large and often have shutters on the front facade
Colors: Monochromatic; Colors vary but rarely differentiate between walls and trim work
---