Mid-Century Modern Style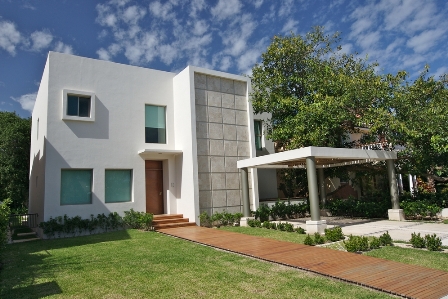 Mid-century Modern homes look organic with a heavy influence from Scandinavian designers. Lines are clean, soft and the use of glass is prominent - accentuating the use of natural light. Homes have sparse millwork, with post and beam construction. The idea behind this style is to blur the boundaries between the interior and exterior.
---
Structure: One level, open floor plan with walls of glass to bring the outdoors inside.
Exterior Doors: Solid, flush, asymmetrical and sparsely decorated.
Windows: Run the vertical length of the house and are dramatically placed.
Colors: Light or dark in shade.