91% of ALL purchases in the home building industry are made by women, not just decisions but actual purchases. What does your lumberyard showroom look like?
According to Forbes magazine, we have 7 seconds to make a first impression and 90% of what we say is non-verbal!  Chances are good that before your customer is even greeted, your showroom has already made an impression on her.
Below are some tips for improving on that first impression.
Engage them. Homeowners are likely to visit your store because their contractor sent them in to make some selections.  Know that by the time they've walked through your door, they've already spent many hours on the internet; likely on Houzz and/or Pinterest.  Take a moment to greet them.  Show them how a multi-point lock works, what a solid molded door feels like in comparison to a hollow core door and what they can expect of a wood vs. fiberglass door.
Smile. While you're chatting keep in mind that 60% of human communication is body language and 30% is your tone.  If you've had a rough morning, take a minute to remind yourself to smile.  How we say things and what we do with our face matters.
Categorize If at all possible, organize your showroom so that it follows a standard specification sheet for construction.  Separate exterior products from interior products so that homeowners can move easily from one set of selections to the next.  This also makes it possible for more than one group of customers to work with your sales team within the same showroom space.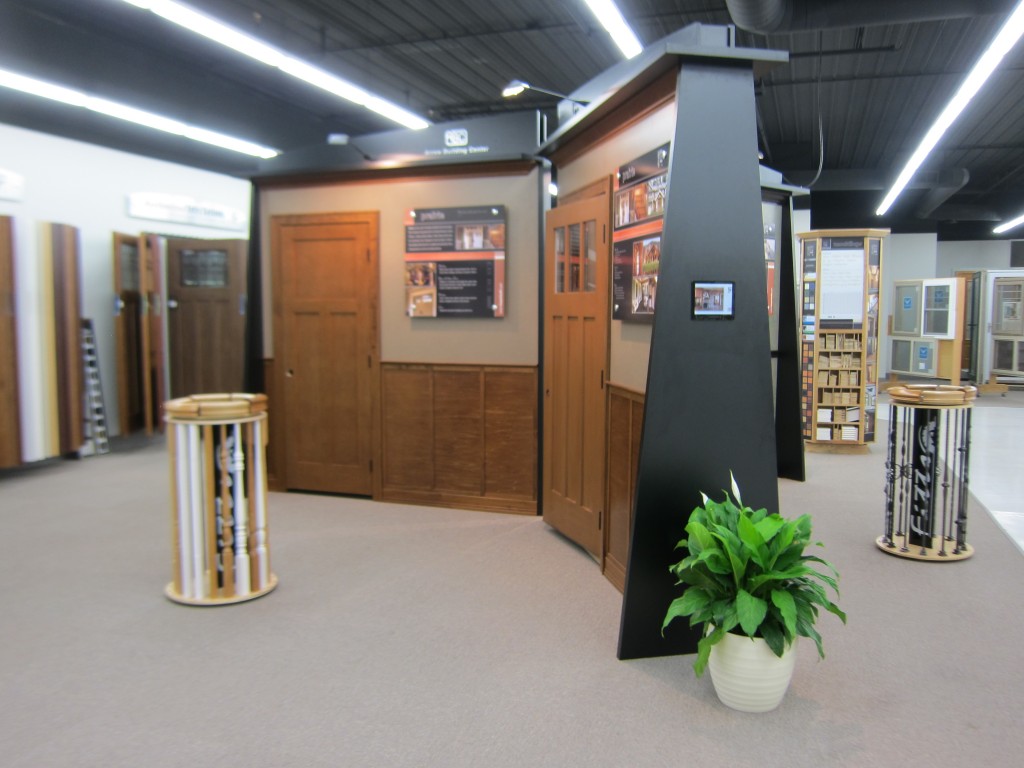 Show less, sell more. Decisions are hard enough to make without information overload.  Remove anything your sales team has not sold from the showroom floor in the last year.  Instead, show what you sell regularly and what is current.
Showing product that is relevant to today's market not only tells customers your staff knows the trends but that you take care of your store and are dedicated to providing them with the best products and services available.
Use our Dealer Locator to find the lumberyard showroom closest to you!  www.bayerbuilt.com/dealers
-Holly Bayer, ASID