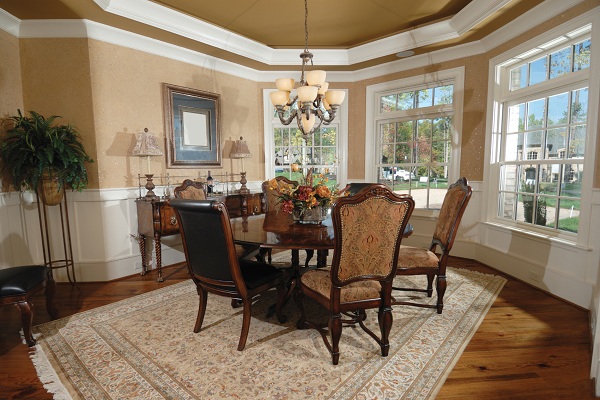 When you think about the items that make your home distinct, what do you think of? What gives your home style? Doors, staircases, paint colors, furniture and décor may come to mind, but one of the most impactful aspects of a home's style is its mouldings.
Mouldings, such as base, casing, blocks, crown and more, can help to not only cover window and door seams but also add décor and the perfect finishing touch to any room; hence it is important to pay attention to the mouldings that are in your house and what style they reflect.
Let's look at some of the major types of mouldings:
Base moulding is used along the floor line of a wall and helps to protect your wall from scuffing and damage.
Casing is applied around the top, and both sides of a door or window opening to conceal the seam of the opening.
Corner guards are used to protect the corner edge of the wall, or to cover a joint on an inside corner.
Blocks offer a unique alternative for corners and dividers. Blocks eliminate the need for difficult miter cuts, and provide a finished look with quick and easy installation.
Cove and Crown moulding is used at the junction of an interior wall and ceiling to enhance ceiling lines and provide an architectural accent.
Stop is used to prevent a door from swinging through, or a window from opening past a set point. Stops are an essential yet often overlooked room feature.
Panel moulding can be used to create decorative patterns, adding style and definition to walls.
From the relatively simplistic Craftsman styles to more intricate designs and traditional Victorian styles, moulding profiles help to define the architectural style of a home; they can add harmony by tying a room and home together aesthetically.
Check out Bayer Built's stock Moulding section and choose from our wide selection of designs, wood species, and pre-finish options or customize mouldings to fit your personal needs.